Setup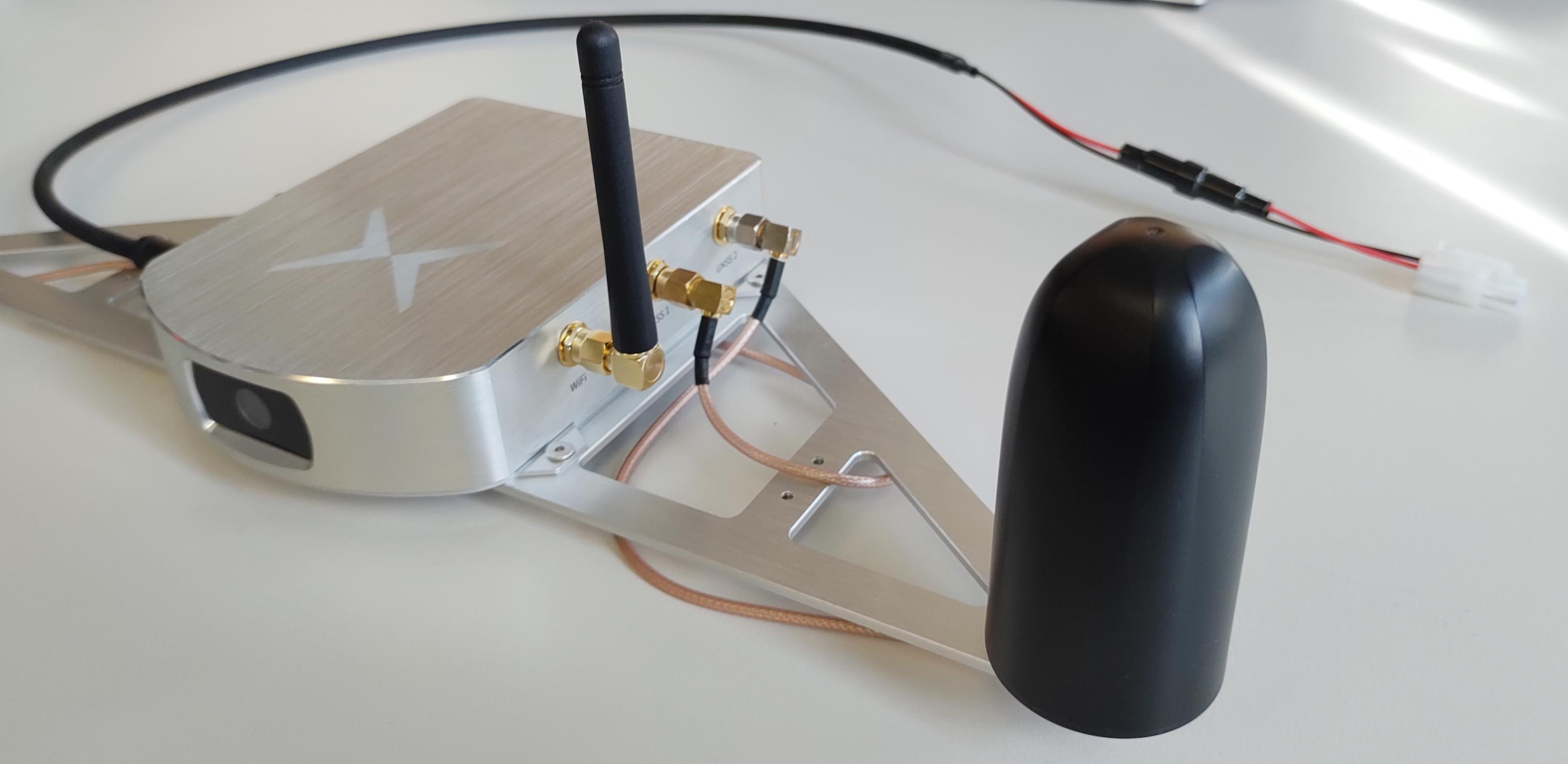 Antenna phase center:

---
Test results
---
Observations
This antenna presents a significantly better signal power distribution.

This antenna was able to re-fix significantly faster than our current antenna.

This antenna stayed at RTK-float even when our antenna was under Single-3D.
---
Conclusions
Excluding price considerations, this antenna could serve as a higher quality replacement for our current AH-3232 antenna.

More testing needs to be done to analyze the effect of false fixes with this antennas.

Seems very similar to the reference.

Acceptable.